Sometimes a product gets a lot of love but it completely passes you by. This has happened with the
Loreal Color Infallible Shadows.
I've heard good things about these pots over the years but for some reason I'd never given them a proper look until now.
Loreal Color Infallible shadows
are a pressed loose powder that feel like a cream. They're basically the drugstore version of Armani Eyes To Kill shadows. Each pot has a crew top with a black lid inside to compress them. The shadows can be used either wet or dry and are highly pigmented, smooth and long lasting. Four of the five shades I have are discontinued. I picked all of them up super cheap on ebay but I have seen them on discount sites, such as Fragrance Direct.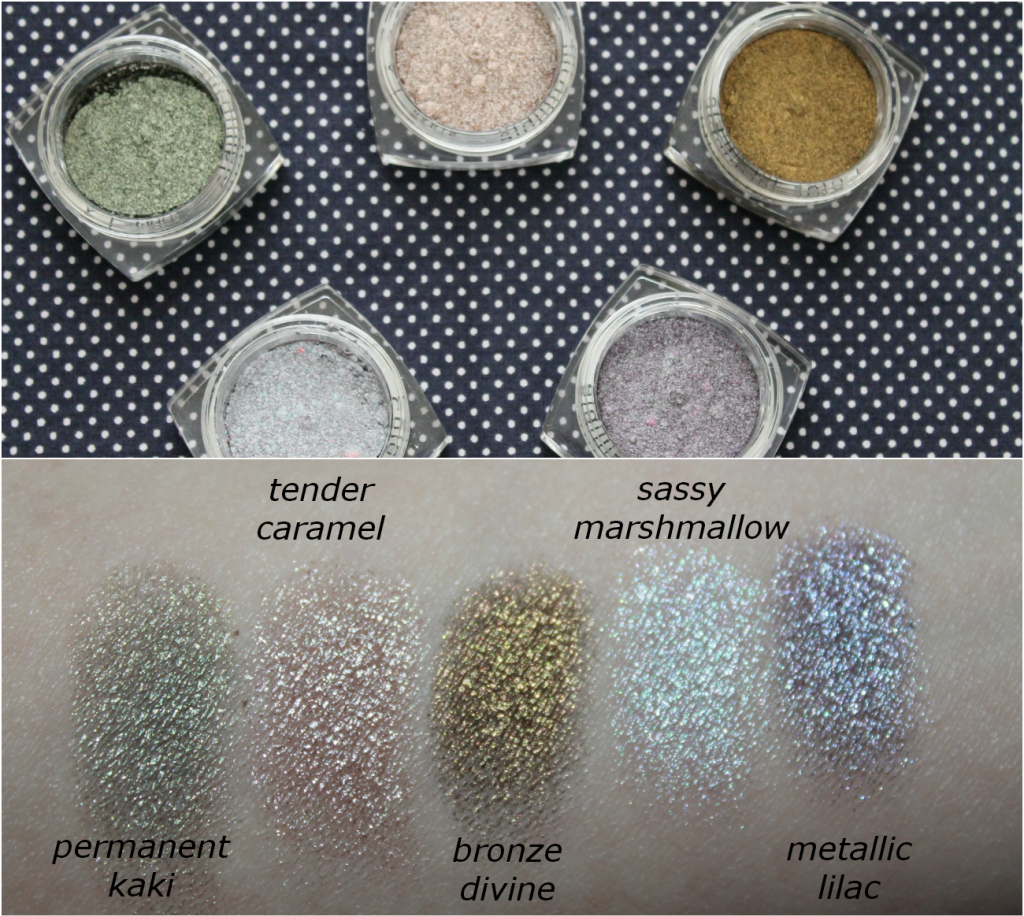 Permanent Kaki (or khaki as I've also seen it labelled on line) is an olive/khaki green, tender caramel is a champagne beige, bronze divine is a light bronze with olive undertones, sassy marshmallow is pale lilac and metallic lilac is a dark lilac/purple. My favourite shades are metallic lilac and bronze divine.
These shadows are absolute bargains. I bought metallic lilac and sassy marshmallow for just £2.24 each including postage from
this ebay seller.
Permanent Kaki is just £2.20 (including postage) from
this seller
. I got bronze divine for £2.49 (including postage) from
here
and tender caramel is from
here
- at £3.99.
Have you tried any of these?